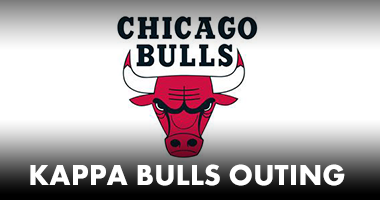 Chicago Bulls Outing (Members Only)
Brothers! Join us for a trip to see the Chicago Bulls!
Gary Alumni Chapter is sponsoring a trip to the Bull vs. Cleveland Cavaliers game on Saturday, January 18, 2020 at 7:00 pm. The cost is $75/person (value of $95 ticket) which includes a 200 Level seat and coach transportation to the game from The Village in Gary. See the new Chicago Bulls and the Cavaliers featuring Gary's own Darius Garland. The coach bus trip is open to all Nupes.
To purchase your tickets or to get more information contact…
James Harris at 219-730- 2825 or Jeff Hughes at 219-730-6094
===============================================
For payment using: Chase Quickpay (Zelle) – garykappas@gmail.com