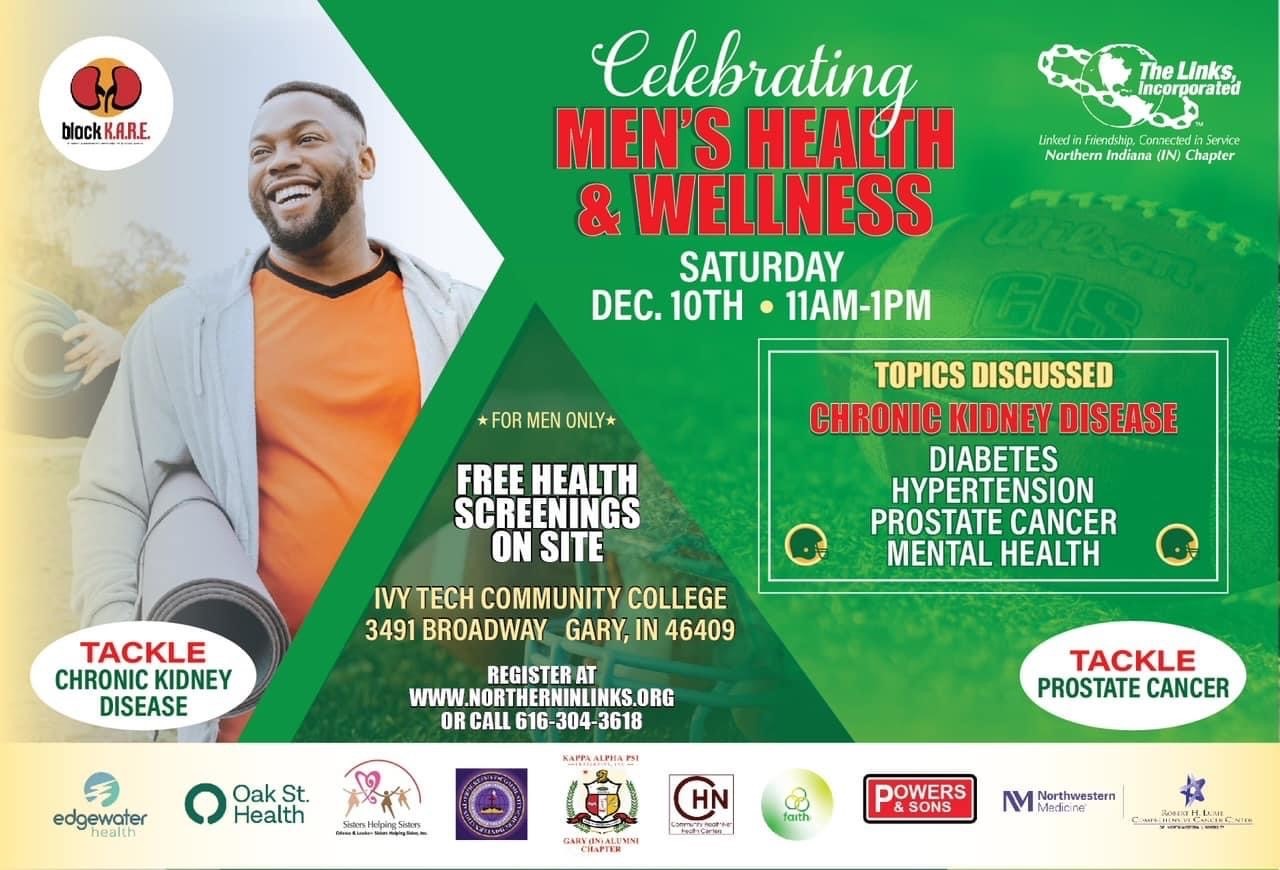 Men's Health & Wellness Fair
Lake County has the highest Late Stage Prostate Cancer rate in the state, and we are partnering with the Northern Indiana chapter of The Links, Incorporated, and the Black K.A.R.E. initiative to do all we can help curb this and other preventable chronic diseases. The Men's Health & Wellness Fair on December 10 will be a free event to the public and will provide men with a better understanding of their health status, risk factors, and how to stay active, be healthy, and thrive!
Medical experts will be covering various health topics including prostate health, kidney health, coping with stress/mental wellness, fitness/nutrition and more. Attendees will have access to free onsite health screenings via the Community HealthNet mobile unit, and the Rev. Charles Williams Prostate Mobile Unit from the Indiana State Health Department. Additionally, our local Community HealthNet Mobile Unit will provide screenings at two local group homes for homeless men.
The event is FREE, but please register at this link: https://northerninlinks.org