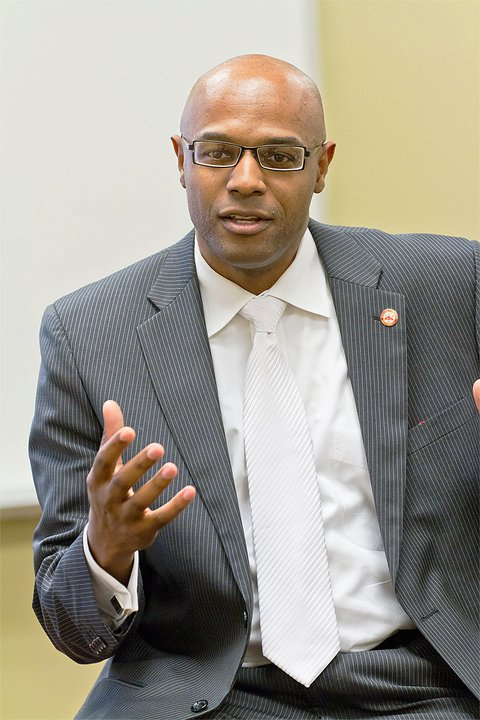 Since 2015, Dr. Marlon Mitchell (Alpha Chapter Spring '91) has been instrumental in the development of the STEM scouting program for the Pathways to Adventure Council of Boy Scouts of America (Prairie Dunes District). The program offers exposure to coding, robotics, forensics and other science-based capacities for K-12 youth. Thanks to Brother Mitchell's leadership, thousands of Gary youth have been given access to STEM learning since the program's inception, including over 800 Gary youth participating in 2022. Notably, Brother Mitchell helped establish a partnership between BSA, NASA, and 50 HBCUs – exploring careers in gaming, app development, and providing access to thousands of dollars in scholarships. This is a breakthrough partnership with Gary at the forefront, and students are already benefitting tremendously.
On April 28, 2022, a special gala will honor Brother Marlon Mitchell for his work with BSA, at the Hard Rock Casino (5400 W. 29th Ave, Gary, IN, 46406). The gala begins at 6:30pm and tickets are $25 each. Ads are also available for purchase, which will support the Pathways to Adventure Council. For more information, contact Kellauna Mack: kellauna.mack@scouting.org (312-421-8800 ext. 266)
Congratulations to Brother Mitchell on this outstanding Achievement!