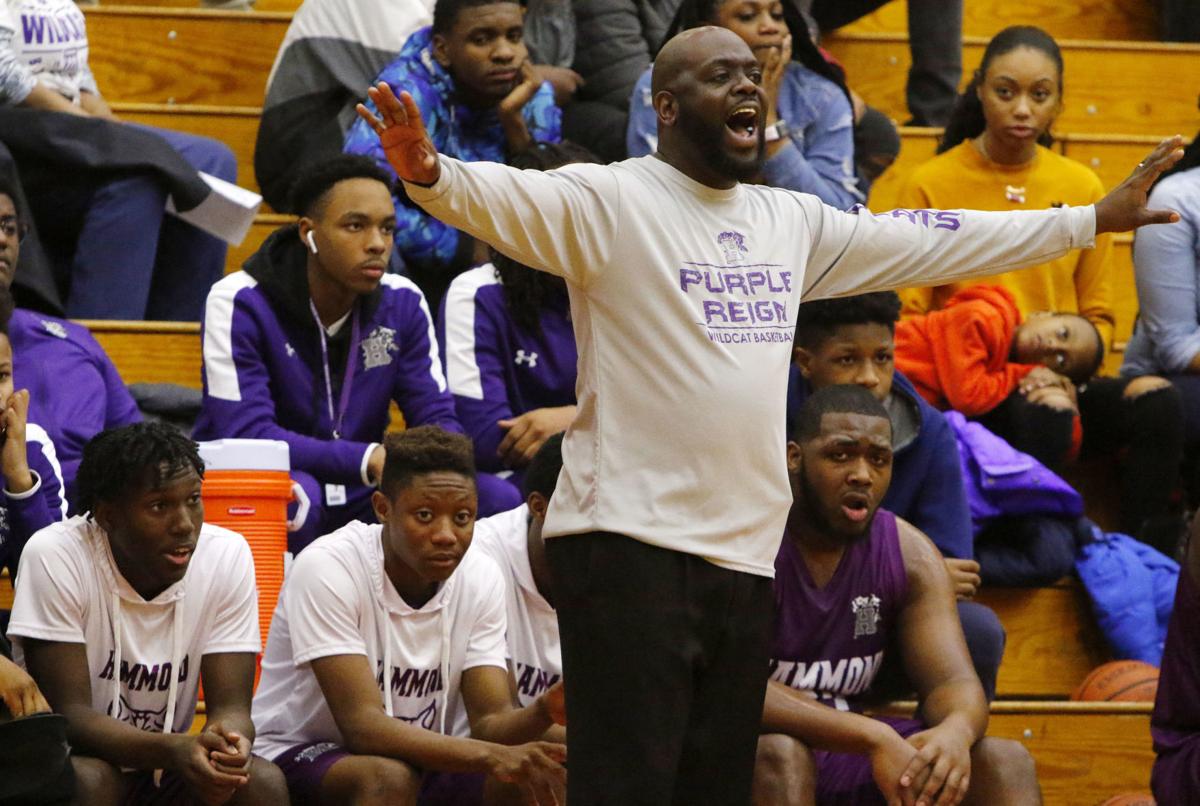 Basketball has been a vital part of Larry Moore Jr.'s life ever since he was born.
Hammond's coach wasn't forced to play, but in a sense he never really had a choice. He and his three brothers were raised on the sounds of whistles being blown, plays being shouted and countless gym shoes squeaking across the hardwood.
"The basketball IQ and knowledge of the game started for me probably around third or fourth grade," Moore said. "We went to the park as a family, two-on-twos and everything like that, so this is something that has been indebted to all of us."
Under the tutelage of his parents, who are both former coaches and standout players, Moore — the second youngest of four sons — carried on his family's rich basketball tradition and became a strong prep player in his own right. With his dad as his high school coach, he poured in 1,704 points at St. Francis de Sales in Chicago and went on to play college basketball at Eastern Illinois and Southern Indiana before wrapping up his playing days at Loras College in Iowa in 2000.
Two decades later, Moore is now on the sidelines guiding one of the premier prep programs in the Region. The Wildcats claimed their third consecutive Class 3A sectional championship this year — the team's first sectional trifecta since 1998 — and the 2020 Times Coach of the Year credits his success to the people who taught him the game.
"My mom actually started out coaching at Spohn Middle School in Hammond, and then she was the JV and varsity assistant coach at Hammond High (for girls basketball) for a number of years," Moore said. "At the same time, my dad was coaching at St. Francis de Sales, so I pretty much grew up in the gym."
Both of Moore's parents, Crystal and Larry Moore Sr., are Hammond graduates and members of the Hammond Sports Hall of Fame. Crystal was a volleyball, track and basketball star for the Wildcats and is recognized as a pioneer for girls basketball in Hammond. Larry Sr. was a 1974 Indiana All-Star — playing alongside NBA legend Larry Bird — and had a noteworthy coaching stint at St. Francis de Sales before finally earning a position at their alma mater.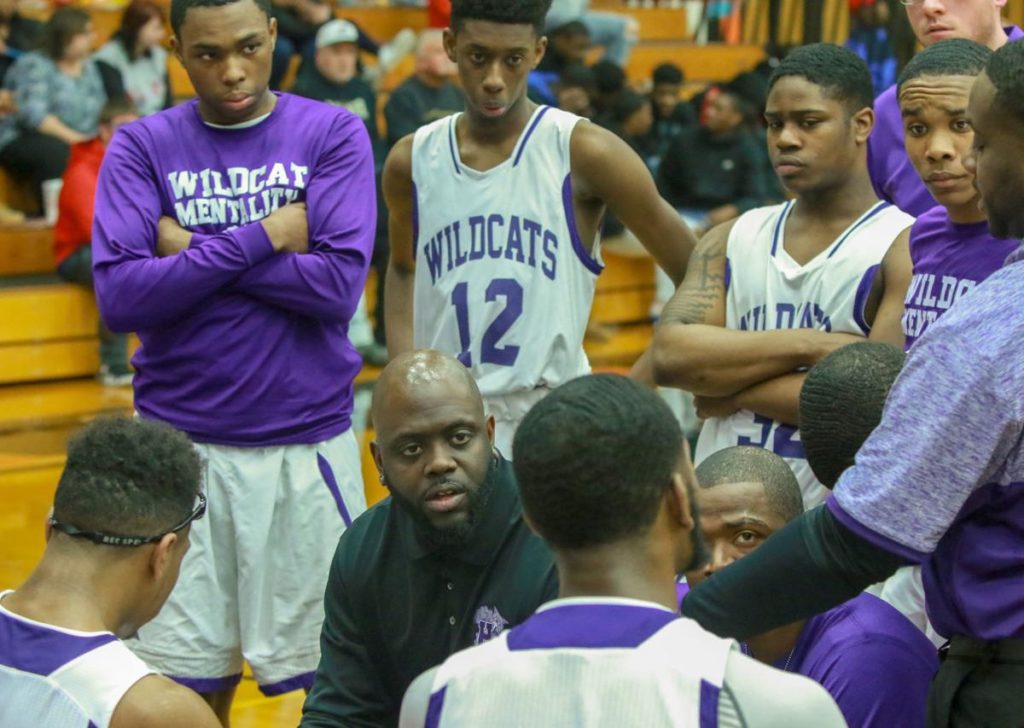 He took over Hammond's program in 2002 and allowed Larry Jr. to join him as an assistant coach. Timel Moore, Larry Jr.'s older sibling, was also an assistant coach during their father's nine-year tenure with the Wildcats. Together they guided the team to a Class 3A sectional crown in 2005.
It was a triumphant moment for the Moore family, who claimed the program's 32nd sectional title, and Timel said it felt great to collectively leave their mark. But throughout the trio's time together, he joked that it wasn't always easy to stay on the same page.
"We all coached there for about seven or eight years together, which it was a lot of fun and a lot of fighting," Timel said with a laugh. "But at the end of the day, whether you agree or disagree, you're still family, so that made it a lot easier. My mom had to do a lot mediating because my dad wanted to do something one way, I wanted to do it one way and Larry (Jr.) wanted to do it his way. But we always came together to try to get those wins."
Timel has continued his career as an assistant coach at Bloom in Chicago. His team was upset by Marian Catholic in a Class 4A sectional semifinal just two days before the IHSA canceled the rest of its boys basketball playoffs on March 12 due to the coronavirus pandemic. Despite his team being bounced out, Timel was disappointed that other Illinois players couldn't keep going and prepared his younger brother for a similar outcome across state lines.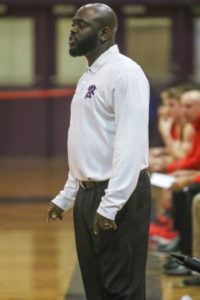 Hammond rolled past Calumet on March 7 to advance to the regional round, but that would be the end of its season. The IHSAA initially postponed the boys basketball state tournament on March 13 and shut down the remainder of the postseason on March 19. When the news finally came, the entire Moore family was upset. But aside from Larry Jr., no one may have been more devastated than his mother.
"I was just heartbroken when that happened, but I understood it," Crystal said. "I wasn't even going to be able to go to the regional game because they had limited numbers, and I had just had a lung transplant. But it crushed my spirit a little bit. It took me a day or two to really talk to him and get him through it while I was going through it."
The Wildcats were seeking their first regional championship since 1954 and seemed to have all of the pieces to pull it off. Five players averaged double figures in scoring for Hammond, including senior forward Jamar Styles and senior guard Tim Wilder, who were robbed of their chance to play for history.
It was a tough situation that several high school teams around the country succumbed to. But regardless of how the year ended, Larry Sr. said his son should still be proud of the way he led his group and the values he instilled in the athletes that won't be returning.
"He grew up in Hammond High's gym, and for him to grow into the person that he is now, just to see him taking young kids and making them men, that's what's most important," said Larry Sr., who is the Wildcats' athletic director. "He's taking these young men and getting them off to school and getting them scholarships and building a program. … To watch him put the time in that he has, it's very rewarding as a father."
Hammond finished 20-4, its best record since 1997, and was on the verge of something special. Guards Harold Woods and Reggie Abram, along with forward Darrell Reed — who has a scholarship offer from Illinois-Chicago — were all chosen as Indiana Basketball Coaches Association Underclass All-State honorable mentions. The junior trio will try to wash away the bitter ending of this year's season with a strong senior campaign, and Larry Jr. knows his family will be there to support him and his players in their quest for that elusive regional title.
"Day to day, it's still tough not knowing how far we could've went," Larry Jr. said. "I really felt confident about us winning that regional for the first time in 66 years, but it wasn't just tough for us. We have a strong fan base that really loves Hammond High, and we thought we were going to make that breakthrough. It's bigger than just the coaches and the team.
"Our community, former players and alumni really want us to get out of regionals."
Courtesy of NWITimes.com – James Boyd
https://www.nwitimes.com/high-school/hammonds-larry-moore-jr-is-the-2020-times-coach-of-the-year/article_cbe9cd8b-eda6-51e9-a0f1-3d953aa15da2.html