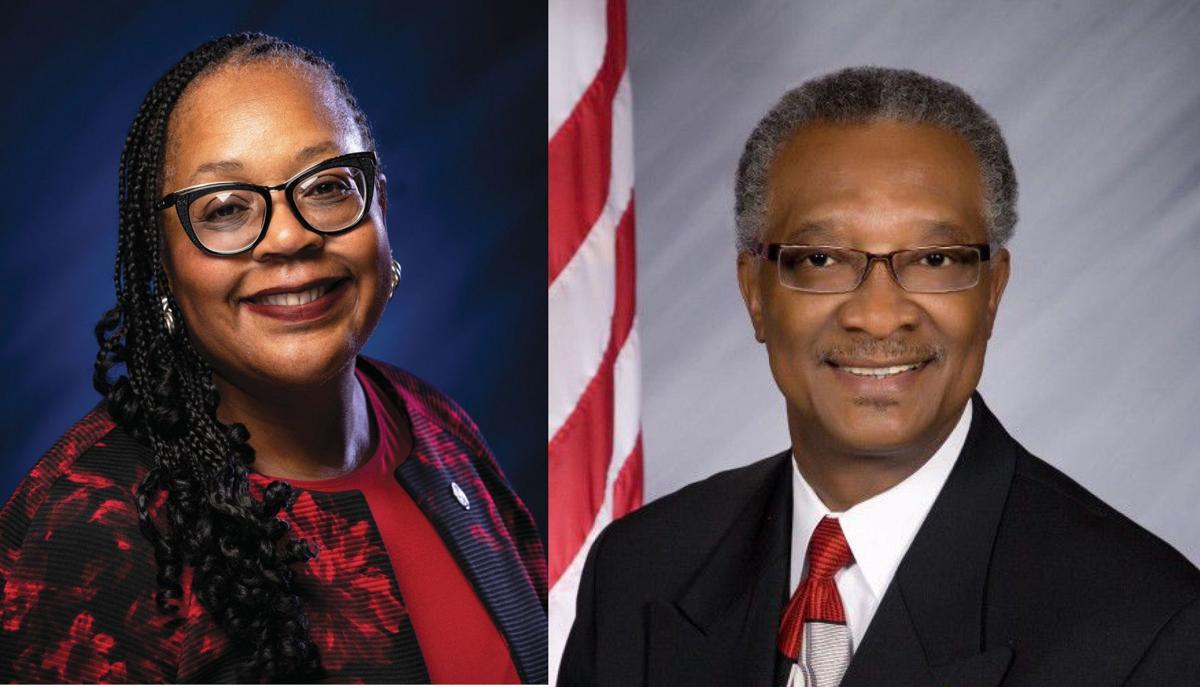 State lawmakers representing Hammond, Whiting and East Chicago are holding two town halls meeting Saturday to update their constituents on the Indiana legislative session.
State Rep. Carolyn Jackson, D-Hammond, and state Sen. Lonnie Randolph, D-East Chicago, will speak from 10 a.m. to noon at the Whiting Public Library, 1735 Oliver St.
Their second meeting is set for 1-3 p.m. at the Hammond Public Library, 564 State St.
"I'm excited to report on what's been happening in the Statehouse so far," Jackson said. "This will also be a good opportunity to see what my constituents are talking about."
The 2020 General Assembly is required by law to adjourn for the year by March 14.
State Rep. Carolyn Jackson, D-Hammond
State Rep. Earl Harris Jr., D-East Chicago
State Rep. Ragen Hatcher, D-Gary
State Rep. Ed Soliday, R-Valparaiso
State Rep. Pat Boy, D-Michigan City
State Rep. Chuck Moseley, D-Portage
State Rep. Mike Aylesworth, R-Hebron
State Rep. Mara Candelaria Reardon, D-Munster
State Rep. Vernon Smith, D-Gary
State Rep. Chris Chyung, D-Dyer
State Rep. Douglas Gutwein, R-Francesville
State Rep. Lisa Beck, D-Hebron
State Rep. Jim Pressel, R-Rolling Prairie
State Sen. Frank Mrvan, D-Hammond
State Sen. Lonnie Randolph, D-East Chicago
State Sen. Eddie Melton, D-Gary
State Sen. Karen Tallian, D-Ogden Dunes
State Sen. Ed Charbonneau, R-Valparaiso
State Sen. Rick Niemeyer, R-Lowell
State Sen. Mike Bohacek, R-Michiana Shores
https://www.nwitimes.com/news/local/govt-and-politics/lawmakers-hosting-town-hall-meetings-in-whiting-hammond/article_dba4f846-84e1-5dec-b911-592965b65779.html